Inayah Bristol / USA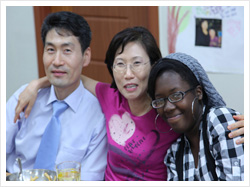 I loved my experience this summer as an Experimenter. I can honestly say that this was the best summer of my life. I learned a lot, saw many great sites, and met amazing people! I learned about the relationship between North and South Korea, I learned about cultural difference between South Korea and the United States, and most importantly I learned about South Korea and its people. I learned about these things through excursions, various activities, and through interesting with Korean people. This summer experience was great and it exceeded my expectations. I expected to have a great time but I didn't expect to meet such great people and to build such great relationship. I will never forget this trip or the people I've met in South Korea. I think I will remember the friendly people the most! I will value every experience I had this summer.
…저는 한국과 미국 간 문화적 차이점에 대해 배웠습니다. 또한 제가 배운 것 중 가장 중요한 것은 한국 자체와 한국 사람들입니다. 한국사람들을 만나 여러 활동을 하고 다양한 곳을 방문하면서 이런 것들을 배울 수 있었습니다…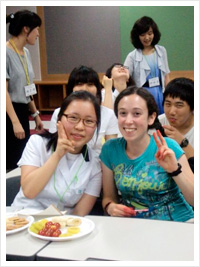 Rachel Alberico / USA
I have learned more about Korea than ever before that I could ever learn in a classroom. All of our activities and all my experience taught me about Korea culture and the people. I had a better time here that I hoped. I didn't know about Korea before I came, so I was a little apprehensive. I will never forget kindness and generosity of the Korea. I will share this amazing unforgettable experience with people. I am so grateful to have been given this amazing opportunity and I hope to be a leader someday to give back to the experiment.
...저는 전에는 교실 안에서 결코 배울 수 없었던 한국의 모습에 대해 배웠습니다. 우리가 여기서 했던 모든 활동들을 통해 한국의 문화와 한국사람들에 대해 배울 수 있었습니다...

Cabriela Condarco-Quesado / USA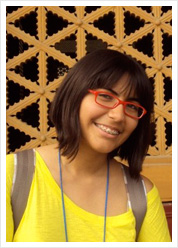 I've learned so much about this country, myself, and others. To truly appreciate any country I think you must know at least some basic knowledge about it, and not being ignorant makes them so much more open and willing to help you when you are really trying to learn about a new country. I learned all that I now know by making myself participate in activities that may have been all but doing it anyway and all thing my best effort. Even with food, in may not have looked appetizing, but I tried it anyways. This experience met my expectations but I would have liked a group activities. I, however, enjoyed myself tremendously. I will remember the Korean people I've met the most and how friendly they were. I will value this wonderful once in a lifetime opportunity where I got to know people, a country, and a culture which I have grown to love even more. I really hope to visit Korea again on my own with this experiment trip as a wonderful introduction to a wonderful people and place.
...저는 제가 만났던 한국 사람들, 그분들이 얼마나 다정했었는지 기억할 것입니다. 저의 일생 중 단 한번 뿐인 이번 경험으로 대한민국, 제가 만났던 대한민국의 사람들, 그리고 이곳의 문화를 더욱 아끼게 되었습니다. 이번 경험은 정말 소중하고 값진 경험이었습니다...